Our Story.
"During the summer of 2013, we were touring in southern Mexico with our band Gama and got invited to a party.
We hadn't packed much clothes besides what we would wear on stage, so we decided to go shopping.

With no success, we realized how limited Mexico is when it comes to clothing and decided to do something about it."
Our Story.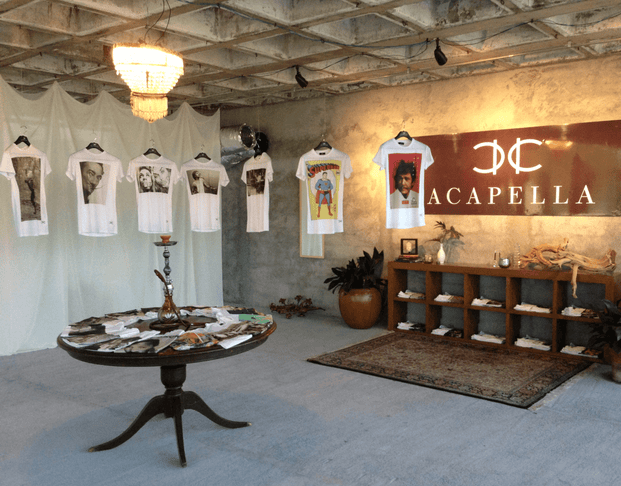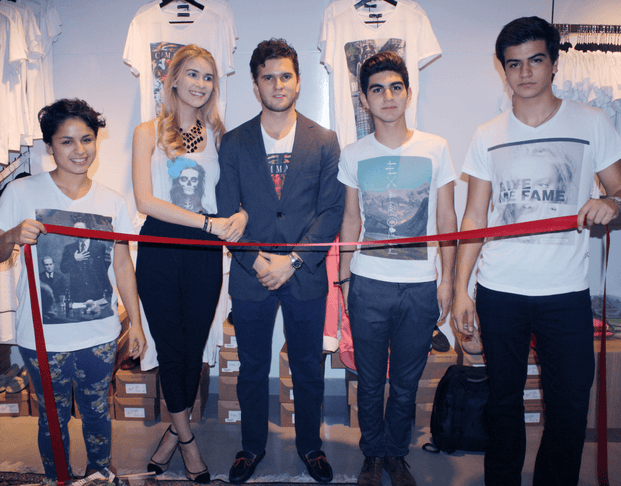 Mnifesto.

For the daydreamers and the doers, the fast thinkers and the problem solvers, the creative and the data driven; who believes that less is more and simple is smart.

For the traveling souls and their curious minds, inspired by good music and great stories. The wanderers that belong everywhere; constantly moving, learning and evolving.

For the earth lovers, who respect nature and protect life in it. For the aware and the conscious, who think globally and act locally.

For the chance-takers and the changemakers: the rebels who escape the ordinary. For those who marvel in the unexpected and celebrate the "different" in people and places.

For the global digital nomads.
Mnifesto.
Collabs.
Acapella X Sergio Perez
Acapella X Sarelly Sarelly
Acapella X Marianame
Acapella X Mau Lopez
Acapella X Alex Ross
Acapella X Stanford
Acapella X Shake Shack
Collabs.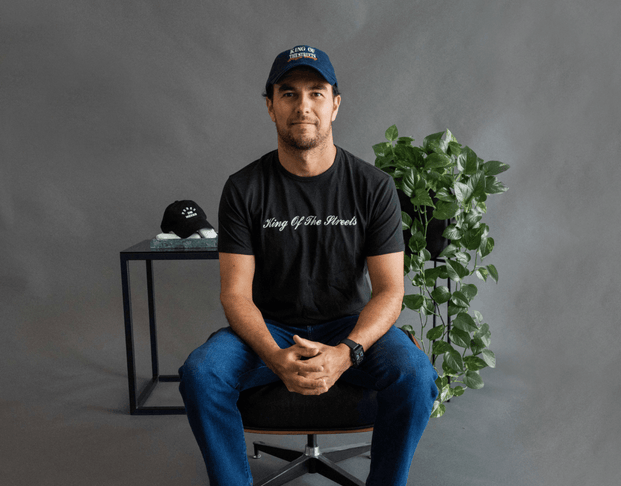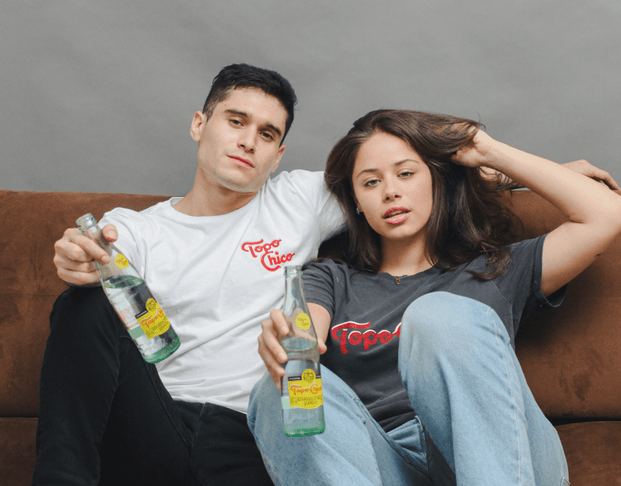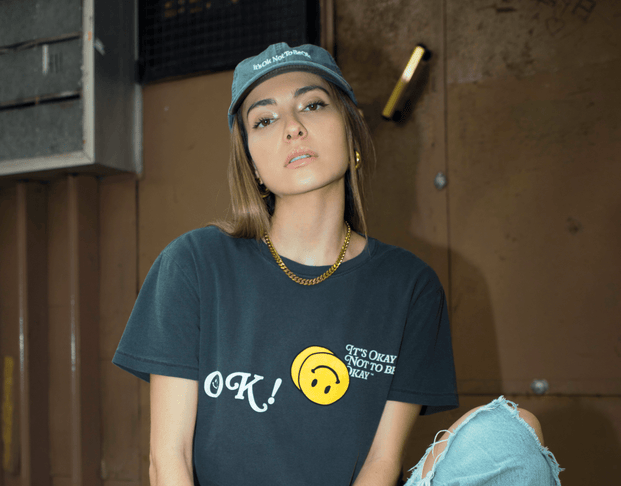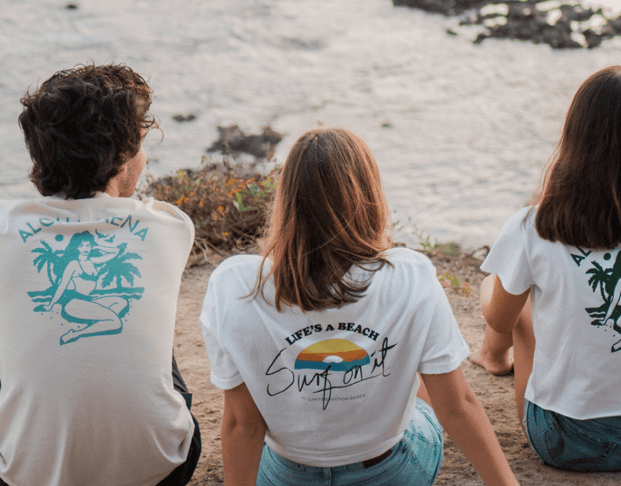 The Second Life Project.

It was launched last year, with the purpose of raising awareness of the need for sustainability in the fashion industry.

The fashion industry is one of the most polluting on the planet. Due to fast fashion, this business model replicates the latest catwalk trends and high fashion designs in an accelerated manner in large quantities.

This results in the production of many clothing collections and millions of designs in a short time, also made with low quality materials.
The Second Life Project.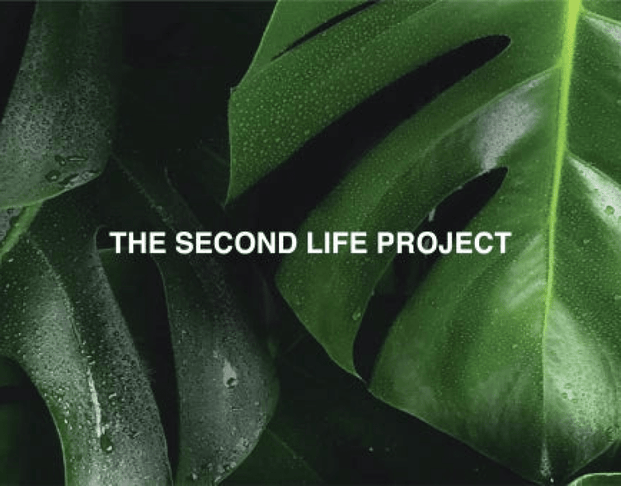 Locations
Schedules:
11 a.m. - 8 p.m.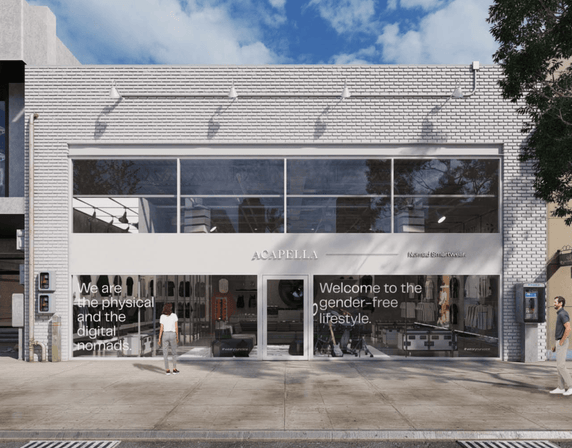 Locations
Schedules:
11 a.m. - 8 p.m.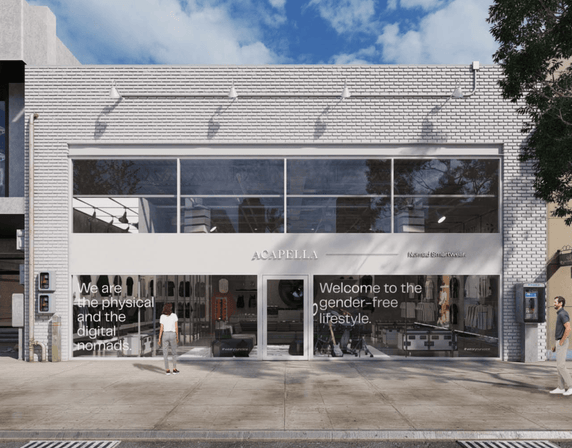 Locations
Schedules:
11 a.m. - 8 p.m.
antea
SLP-Queretaro Highway,
Ejido El Salitre
SLP-Queretaro, 76127
Santiago de Querétaro, Qro.
See map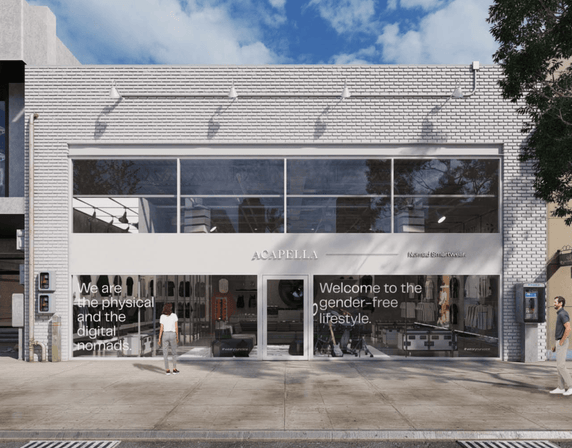 Locations
Schedules:
11 a.m. - 8 p.m.
The island
Calle 88 #608 La Isla Cabo Norte, 97143 Merida, Yuc.
See map
Locations
Schedules:
11 a.m. - 8 p.m.
Península
Centro Comercial Península
Vía Rápida Ote. #15000
Chapultepec Alamar, 22110 Tijuana, Baja California
Ver mapa